Welcome to the Global Gateway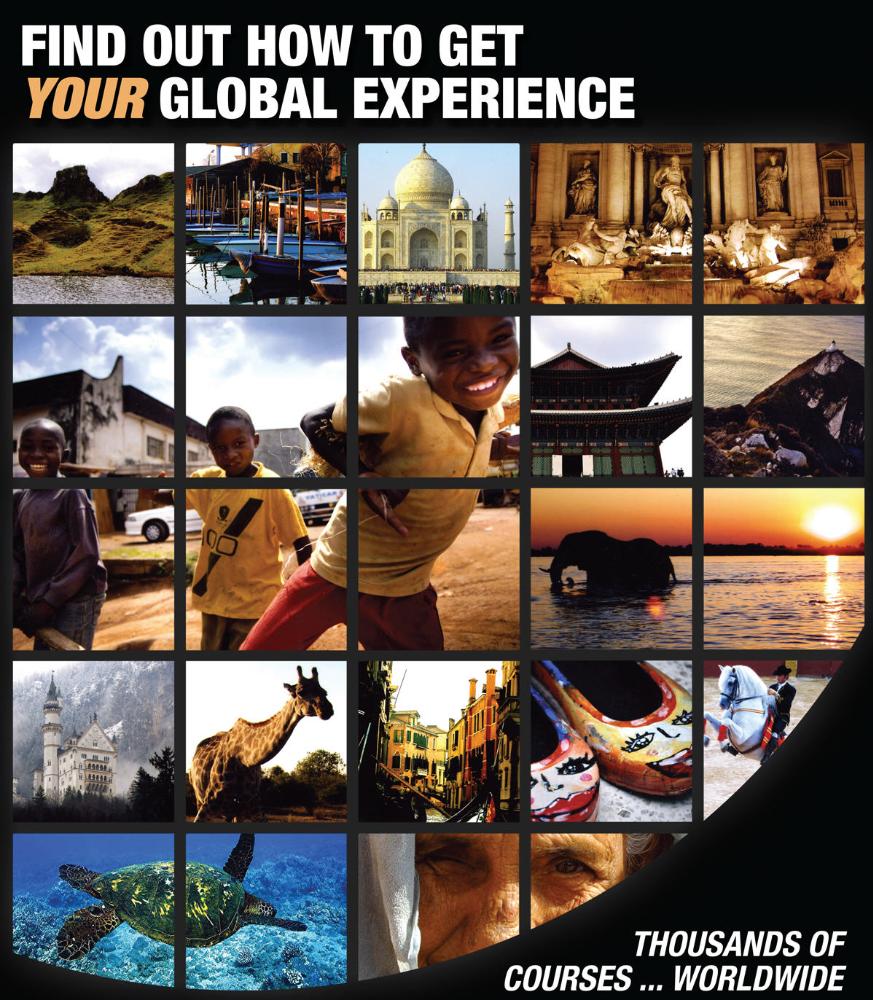 Semester & Academic Year Programs
Applications for Spring 2015 are due Friday, May 9, 2014.
Sign up for a First Steps info session to begin your journey.

Travel Courses
Summer 2014 enrollment is now open.
Initial deposits for REL 329 are due
Friday, February 14, 2014.

International Internships
Applications for Summer 2014 are now closed.
First payment for participant cost is due Wednesday, February 5, 2013.